Find and Use Free Online Reading Games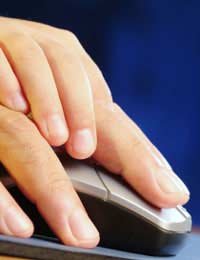 Who says that teaching your child to read has to cost anything at all? There are literally thousands of free online reading games available to parents, caregivers and teachers.
Below, we've compiled some tips for finding ones that will work well for your youngster.
1. Spend Time Alone Finding Reading Games
Though it might seem tempting to sit at the computer with your child while looking for free online reading games, it will only frustrate you both. Children tend to want to try the first interesting game they see; however, you will want to be more selective. By the time you agree upon a reading exercise, you'll be less likely to enjoy the experience. Therefore, search for one or two appropriate reading games when you're by yourself.
2. Try the Reading Game Yourself First
Don't assume that a reading game is going to be easy-to-understand or applicable… try it out first. Pretend you're your son or daughter (or student) and go through the game. Does it make sense? Is it fun? Will it be just enough of a challenge, but not so much that it's too difficult? By vetting the games before you introduce them to your child, you'll ensure they are just what he or she needs.
3. Look for Age-Appropriate and Family-Appropriate Learning Themes
It's unfortunate, but in the 'wild west' world of the Internet, anything goes. And that means that some computer-based 'reading games' are nothing more than violent (or questionable) video games in disguise. Again, if you go through the reading game yourself, you'll be able to quickly determine whether it fits into what and how you want your child to learn.
4. Make Sure the Online Reading Game is Really 'Free'
Some online-based reading exercises or downloads that are touted as 'free' are actually 'free demonstrations'; thus, after you play the reading game a few times, your 'free trial' will expire. If your child enjoys the reading activity, it might be worth it to you to purchase the game (or a subscription, if appropriate), but you should know first what you're getting yourself into before allowing your child to play such literacy programmes.
5. Evaluate Whether the Reading Game is Helping Your Youngster
Sure, your son or daughter may absolutely adore the free online reading game, but is it teaching him or her anything? If you discover that a favourite reading activity is nothing more than a video game with no educational component, it is clearly not doing what you intended.
6. Always Look for New Reading Games Online
Just because your child (or student) is getting quite a bit out of an online reading game doesn't mean that you should stop looking for others to introduce later. As the reading game 'guide', you always need to stay one step ahead of your son or daughter; that way, if you ever hear the dreaded words, "I'm bored!", you can immediately reply, "Well, let's move on to this programme instead!"
7. Try Not to Hover Over Your Child During the Reading Game
It's understandable that you might feel excited if you notice that your child is finally reading thanks to a game! However, you need to control yourself and not hover around him or her, incessantly asking, "How are you doing?" or constantly exclaiming, "You're doing a good job!" A little supervision and kudos are fine (and necessary, especially since your child will most likely be connected to the Internet during the course of the game), but too much will make the experience annoying for the child. Be available, but not overbearing!
Now go ahead and find the perfect reading game for your little one! They're waiting for you!
You might also like...