Children who Struggle with Reading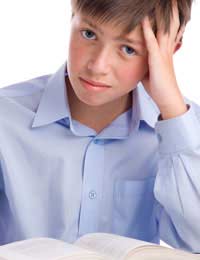 Reading should be a fun activity that allows children to explore new worlds and have adventures without ever leaving the cosiness of an armchair. However, for kids who struggle with literacy, reading can take on a negative aura; unfortunately, that can bleed over into their adulthoods, leading to long-term frustration.
If there is a special child in your life (whether it be your own, a student, or a relative) who is having trouble learning to read, it's essential to take steps to remedy the situation as soon as possible, as noted below.
Seek Advice from an Eyecare Specialist
Is your child squinting a great deal? Does he or she seem to have problems reading letters, especially when they are written on a chalkboard or held a distance from the youngster's face? Then the solution to his or her struggling could be as simple as needing glasses.
Perhaps this sounds too straightforward to be true, but a great many parents discover that their children need eyewear because of problems in school with reading; therefore, it's important not to count out this possibility.
Have the Child Tested for a Learning Disorder
Many educational institutions offer free learning disorder checks for students who display problems remembering information or conducting themselves in a manner that enhances education.
Dyslexia, ADD, ADHD, autism, and a host of other learning disorders may be the source of your student's reading difficulties. Though medical conditions of this nature cannot be cured, they can be controlled using very specific and creative teaching techniques. Sometimes, medications and dietary measures may also be taken to set the stage for maximum learning potential.
Check Your Own Attitude Towards Reading
Children tend to emulate their role models (most often their parents or guardians.) Thus, if mum or dad loathes reading, chances are that the kids will follow suit.
If you do not (or cannot) read, it's time to change your ways for the future of your son or daughter. After all, what you interpret as his or her "struggling to read" might really just be a result of your own apathy toward literacy.
Make Reading a Positive Experience
It's difficult (if not impossible) for a child to learn to read when all he or she hears is, "Why don't you know how to do this? It's so easy! All your friends know how to read! What's wrong with you?"
Though it's understandable for parents and instructors to become frustrated at times by a youngster's inability to connect sounds with letters or recognise the simplest of words, it's critical that the adult be a positive role model. Even saying, "Great job" or "Way to go" once in a while will boost kids' self-confidence levels.
Your Child May Be Learning Delayed When It Comes to Reading Skills
Your child is unique; consequently, though he or she might excel at maths or music from an early age, he or she might find reading tremendously challenging.
A professional can help you uncover whether your child is merely a bit delayed in his or her development, something that could cause difficulty where reading is concerned. Should you discover that he or she isn't ready to read at the level of his or her peers, ease off on the standard curriculum for a while (with your child's teacher's permission if he or she is in school) and work on the basics.
Try a New Teaching Method
If you have a child who is not responding at all to your reading lessons, it's probably time to try a new approach.
Perhaps he or she would do better with phonics than with whole word comprehension. Or maybe you need to come up with a clever way to introduce letters and sounds that doesn't "feel" like work for your son, daughter, or pupil.
The more imaginative and fun learning to read is, the stronger the chance that your student will be able to overcome his or her struggles.
You might also like...