About Our Site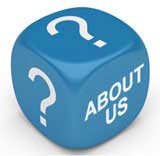 KidsAndReading was formed to offer a unique reference point on encouraging and helping kids to read.
Reading is a very important part of a child's life. If you are looking for somewhere that helps you to help your child in many different ways, you have come to the right site. At KidsAndReading we know how important it is to encourage and help parents to help their children to read.
It can be overwhelming for parents searching for information about helping their children to read, that is why all the information you could ever need is in the same place.
There is lots of information about how to encourage your children to read, such as how to raise children that love reading, books that they can enjoy, how you can reward your child for reading well, classic books and much more.
There is also help and information for parents that cannot read, and a section dedicated to looking at reading methods in the classroom. So, if you need help and inspiration on how to make reading a passion for your child, look no further - you will find all the inspiration you need right here at Kids And Reading.

Related Articles in the 'Site Information' Category...