Rewarding Your Childs' Reading Progess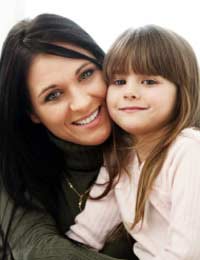 If you've been waiting for what seems like forever for your child to learn to read, you will likely be ecstatic when he or she finally puts together those all-important sounds and ABCs. However, you don't want to go overboard and buy your child a yacht or vacation to Disneyland as a "prize" for becoming literate. Obviously, it's important to reward your son or daughter (or student) appropriately.
Not Sure How To Do That? Looking for ways to make your child feel special without spending your life savings? Check out our list of fitting, frugal and fun ways to tell a child "good job" without going to extremes.
1. Hugs And Kisses Are Often The Best Reward!
Parenting has become complicated in the twenty-first century for a number of reasons; try not to get trapped into the "give me that" mentality that pervades many households. It may surprise you to learn that, for many kids, a simple hug and kiss is all the praise they need for a job well done! Additionally, if your child is motivated by having you call up family members (in front of the child) and tell them how well he or she is doing, you needn't do more. Often, mums and dads tend to go overboard in their responses with promises of material goods - doing so only confuses kids and creates an air of "great expectations" the next time a milestone is reached.
2. Allow Your Child Extra Time To Read At Night.
Does your child have a set bedtime? If so, tell him or her you'll allow an extra 5-10 minutes for nightly reading before the light is turned out. This will definitely be a reward; it will also help him or her practise reading. (Emphasise that this time is only meant for reading; other pursuits such as television watching or computer game playing will not be permitted.)
3. Make Food-Based Rewards a Healthier Option!
It's easy to give in when your child wants a sugary reward for learning to read, but is it really helping to teach him or her solid, long-term habits? Instead of running to the nearest bakery or sweet shop, stop and consider the message you want to send. This doesn't necessarily mean you can't offer to bake a cake or biscuits as a treat for a job well done, but try to use wholemeal flour (instead of white flour), honey (instead of refined cane sugar), egg whites (two whites to every yolk) and similar substitutions when applicable. In fact, you may want to get your child to help you cook the reward, which will make it an even tastier experience for everyone!
4. Offer a Token Each Day Your Child Learns A New Letter Or Word
Giving out small tokens (or putting stickers or stars on a bulletin board or sheet of paper) has long been used as a method of encouraging behaviour modification by parents and educators. After your son, daughter or student has amassed a certain number of tokens, stickers or shapes, he or she can "cash" them in for education - and/or health-related prizes, such as a trip to the museum, a hike, a picnic or a similar modest treat. The intricacies of the system are up to you – be creative, but don't reward your child with lots of sweets or loads of toys.
5. Reward Your Child With One-On-One Time With You
Do you have a number of kids who require your attention? If you do, a good reward for your budding reader could be time spent with you… and no one else. Take your son or daughter to the park or on a "date" to a kid-friendly restaurant. It'll be a highlight for both of you!
You might also like...
Kids do thrive on praise, hugs and stars etc. But there is a time when reading becomes it's own reward. I did all of the above with my son - who was a reluctant reader when small.He didn't really catch the book bug until yr 4or 5 at primary school but now its fab to be able to discuss books that we've both read. He loves Michael Morpurgo and we both cried when we read Private Peaceful!
ReadingRita
- 21-May-12 @ 6:59 PM