Seasonal Reading for Children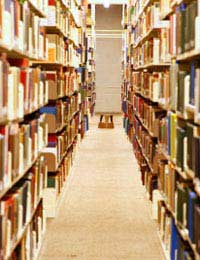 Seasonal reading is a great way to get children excited about new topics, to find new books and to help connect books to real life for children who may not always see these relationships when they read on their own. Sharing these books with the whole family can also help create new seasonal traditions, explore new activities and remind everyone how many new ideas are available in books. Defining, finding and using seasonal reading materials for children is a great idea for families and even classes interested in breaking out of a reading rut and getting into the seasonal spirit.
Defining Seasonal Reading for Children
"Seasonal reading" may mean many different things to many different people:
Books that take place during a particular season (winter, spring, summer or autumn, or perhaps an agricultural season such as planting or harvesting)
Books that take place during a particular sports season (for example, while football is played or pertaining to winter sports)
Books that have to do with particular religious holidays (the Christmas season, the Easter season) or secular celebrations (Valentine's Day, St. Patrick's Day).
All of these possibilities can be considered seasonal reading. So too are materials that are not books, such as themed magazine issues, poems and even educational websites. If you can make a connection between a type of reading material and something occurring right now, right this season, then chances are that item can be considered seasonal reading.
Finding Seasonal Reading Materials for Children
You might think seasonal reading sounds like a great idea, but aren't quite sure how to find some for your family or students. In fact, finding seasonal reading can be easy if you know where to look. Publishers often advertise their new books (which pertain to a particular season) on their websites and their older seasonal items in their back catalogue. Bookshops tend to put seasonal reading on display in either front windows or an arrangement inside. Libraries often put up seasonal displays of both new books and old favourites, as well as keep reading lists of suggested seasonal reading. Searching for a season or holiday as a keyword in a library catalogue can also help bring up a list of results which pertain to that topic. Asking librarians, teachers and other parents for favourite seasonal recommendations is another option. Logging on to Amazon to view their user-generated lists should also offer you more ideas. Once you start look for seasonal reading chances are you'll find it everywhere!
Using Seasonal Reading Materials for Children
Seasonal reading materials can serve a variety of uses for children, classes and families. Works of fiction set during or pertaining to a particular season can open up discussions about traditions and events, as well as simply provide new reading options when it seems like there are no new books to read. Nonfiction reading options can provide craft ideas, new recipes to try out, new traditions to start, new events to host, new games to play and new gift ideas to consider. Particularly for seasons that include a lot of time away from school, these ideas can be invaluable for keeping children occupied but also still engaged in more educational pursuits. Adults can also use seasonal reading materials as a starting point for further discussions and even writing activities, such as asking children to write their own seasonal poem in the style of one that they have just read, or to devise their own imaginary recipes similar to those that have been discussed. The uses for seasonal reading materials are only limited by your imagination.
Seasonal reading for children offers many opportunities for new reading materials, activities and discussions. Defining, finding and using seasonal reading materials for children are all important for making the most of these new options.
You might also like...