6 Tips For Creating a Library for Children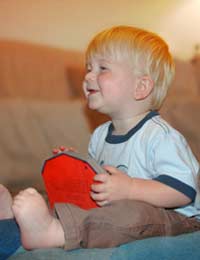 Whether you're doing it for the classroom or a private home, building a library for children can and should be an extremely rewarding experience; however, it's important to follow some very simple guidelines to ensure the most bang for your investment. Below are six of the most critical considerations you need to keep in mind as you make an informal library for one child or several youngsters.
1. Choose Age-Appropriate Materials
Sure, volumes of Shakespeare and Chaucer look impressive on a bookshelf, but to a five-year-old, the tomes are only useful as paperweights! Be certain to pick books and other reading items that are appropriate given the age of your child or children. That way, your son, daughter, or student will naturally gravitate toward them.
2. Look for Colourful Materials
The younger your reader is, the more commonsense it is to create a library that's filled with richly coloured and illustrated books. Obviously, the content must be memorable as well, but if pictures and photos aren't engaging, it will be tough to "sell" reading on a regular basis to your youngster!
3. Buy Books on Sale
Building a kid's library doesn't have to cost a fortune. In fact, there are plenty of parents who are probably looking to unload their own "libraries" that their children have outgrown! Keep an eye out for bargains listed in the newspaper, offered online (peruse auction sites), and even mentioned via word-of-mouth. You shouldn't have to invest an whole month's salary to make a fabulous start to library for your student or child.
4. Offer a Wide Variety of Books and Publications
Your child's library shouldn't be filled with all books by one author, all animal stories, or simply fairy tales. Instead, it needs to include unusual items including magazines, age-appropriate comics, and perhaps even a tale or two written and illustrated by your budding reader! By ensuring that the library has numerous selections, you'll be upping the odds that there will always be something there for your youngster to read, regardless of his or her mood.
5.Keep the Book Shelves Organised
No, you don't have to use the Dewey Decimal system to arrange the books and reading materials on your kid's library shelves; however, you do need to make sure there is more than a modicum of organisation. A chaotic grouping of books may be too overwhelming for a child to navigate; thus, he or she might be less inclined to pick up reading items in favour of other toys. Again, you don't have to go overboard doing this, but at least make certain all the book spines are going in the same direction to make them easier to read. If you can arrange by author or topic, so much the better. Or consider putting reference books on a separate shelf to make them easier to dip into.
6. Encourage Your Child to Take an Active Role in Building the Library
Finally, it is essential that you as a parent or educator place some of the onus of building a library on the child him- or herself. Obviously, this is not applicable for babies or toddlers; however, once your child can verbalise what he or she likes to read, it's the perfect time to get him or her involved in the selection process. Remember that what you're really trying to do is instil in your young person a lifelong love of reading; consequently, he or she needs to feel invested in the process of making a stimulating, entertaining reading library.
You might also like...
They will be a real help for my school
Josy
- 12-Mar-11 @ 7:57 PM